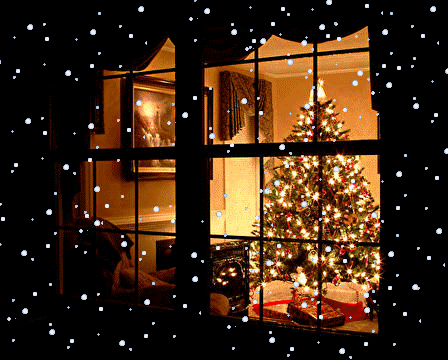 Christmas is the perfect season to help those less fortunate. There are many, many ways to do so. Give to Santa or The Salvation Army on the street corners ( a little goes a long way) Then there's Toys for Tots, a program run by the US Marine Corp Reserve which donates toys to children whose parents cannot afford to buy them Christmas gifts. Angel Tree is a ministry of Prison Fellowship, delivering love in the form of Christmas gifts and a message of hope to children of prisoners. Operation Christmas Child invites you to pack a shoe box with small toys, school supplies, other gifts, and a personal note to be delivered to needy children overseas. My Two Front Teeth offers a personalized online gift-giving experience to aid underprivileged children. These children are selected through community organizations and allowed to individually pick their one holiday wish. The child's wish profile is entered into the online database where donors then choose an online sponsorship.


Of course, my list wouldn't be complete without mentioning there is a Toy Run in practically every city, put on by Bikers / Motorcycle Enthusiasts. Watch this video and you'll see what a difference can be made to a child at Christmas time. http://www.youtube.com/watch?v=oSzIYomUxF8 Hundreds of thousands of toys are collected every year from all over the world.


I want to share with you one of my most treasured Christmas memories.


Quite a few years back, it was the first time I had to spend Christmas without my kids, so I was feeling very lost. I had the opportunity to participate in a dinner put on to feed the homeless. We arrived in the wee hours of the morning to put turkeys in the oven and manage the steady flow of food donated anonymously. We peeled at least 100 or more pounds of potatoes, cooked Eight HUGE turkeys. Peeled carrots, made cheese and pickle trays. There were bags and bags of bread and rolls, cranberry sauce and stuffing. Desserts of every kind were given—enough to fill a whole table in desserts alone.


The feeling of anticipation mounted with each hour that passed until finally it was time to open the doors. A slow, agonizing trickle of people came through the doors. In fact by the time designated for the dinner to start, we were lucky if 20 people were scattered throughout the hall. We all tried to hold our chins up and be grateful we helped anyone, but truth be known, we were all terribly disappointed.


The M C stood up on stage and thanked those who helped and welcomed those who came. Just as he was going to close, the doors opened and one after another, women and children, fathers and grandfathers, young and old alike filled the hall.


We all stood back with tears in our eyes as we watched the hall fill, every seat taken. The M C stood up there the whole time, speechless—watching in amazement, microphone dangling at his side. I think it took every ounce of strength for him to pick up that microphone and speak. With tears streaming down his face unchecked....


"May we all join hands in thanks for the food we are about to receive. 'Our father, who art in ...."


From my family to yours, I want to wish each and every one of you a Merry Christmas. May you all be surrounded by those you hold near and dear to your heart. Let us not forget those who have gone before us, and treasure each and every memory of Christmas's past.


Wishing you Miles of Smiles this holiday season.


~Adelle 'Legs' Laudan.


Available now at Red Rose Publishing


I'll pick a name from all who respond to win an awesome tote bag with a few goodies tucked inside. Good luck!